About us
EuroBikeParts, LLC is a Chicago based store that specializes in providing high end build kits for cycling enthusiasts. We have been in business since 2003 and we specialize in top of the line cycling brands such as Campagnolo and Shimano. We also offer several other brands and products in our online catalogue, so click on the links to your left and browse through our store's selection. If you do not see a product that you want, email us. We can special order almost anything for you. Please Email Us
EuroBikeParts, LLC works hard to bring you the best products at competitive prices.

EuroBikeParts, LLC is your online cycling goods warehouse. We carry everything that a cyclist needs to stay at a highest competitive level.
Click Here to see what our customer ride!
OUR PLEDGE OF COMMITMENT
EuroBikeParts, LLC strives to provide you with the best service and prices available. Your complete satisfaction is our goal. If we have met our goal, please tell a friend. If not, tell us.
EBAY LISTINGS AND CUSTOMER FEEDBACK
Click the eBay logo to see all of EuroBikeParts, LLC eBay auctions and view our eBay feedback rating.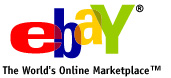 SECURE CHECKOUT
SHOPPER APPROVED FEEDBACK